Information for JAMs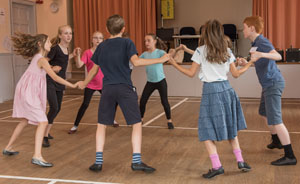 Heard of JAMs?
They are the younger dancers (the Junior Associate Members) of the New Zealand Branch of Scottish Country Dancers. Young people are welcomed at Scottish Country Dance clubs in our Region. Currently there are young Scottish Country Dancers in a number of clubs around the region – Rotorua, Cambridge, Tauranga, Lochiel, Hamilton Scottish and Tokoroa.
If you have any questions just send an email to our JAM co-ordinator Jeanette Lauder who would love to hear from you.
By joining them (for a small fee) you will hear a bit more about what other young dancers around the country are doing.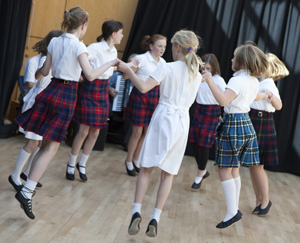 JAM Camps
JAM Camps are a lot of fun. Many of the JAMs from the clubs in our Region attended the Hobbit-themed camp that was held near Matamata in July 2015. Lots of fun and challenges were had in class with a great time had at Hobbiton on Saturday afternoon before the evening dance.
Medal Tests
All our JAMs are encouraged to work towards the Medal Tests which are held in our Region most years. You must be 8 years old before you can sit a Medal Test – until then you can be working on your steps and enjoying dancing with others.
You will find more information here